My deaaaaaaaaaaaaaaals. From last week. I won't get to go this week until Saturday.


Walgreens -

Not much, a true shimmer chapstick, two toothbrushes, and a thing of Oust. Total would have been 9.98 if I had bought all these at once and used no coupons. But I had a $3 coupon for the toothbrushes and a $2 coupon for the Oust.

I bought the chapstick first, because it would print out a Register Reward for $2, and the chapstick cost $1.99. If you're going to pay a certain amount anyway, you might as well buy something that will be "free after rewards" first so you get more for the same amount of money after you use the Register Reward that printed.

So then I took that $2 RR and used it in addition to my $3 coupon and $2 coupon for a total of $7 off my second transaction....total spent on that one was $1.17...so that plus the $2.11 for the chapstick = $3.28 paid for everything, AND I got another $2.50 RR for buying the toothbrushes. Which I will use on this weeks deals to lower my out of pocket. Woohoo for Walgreens!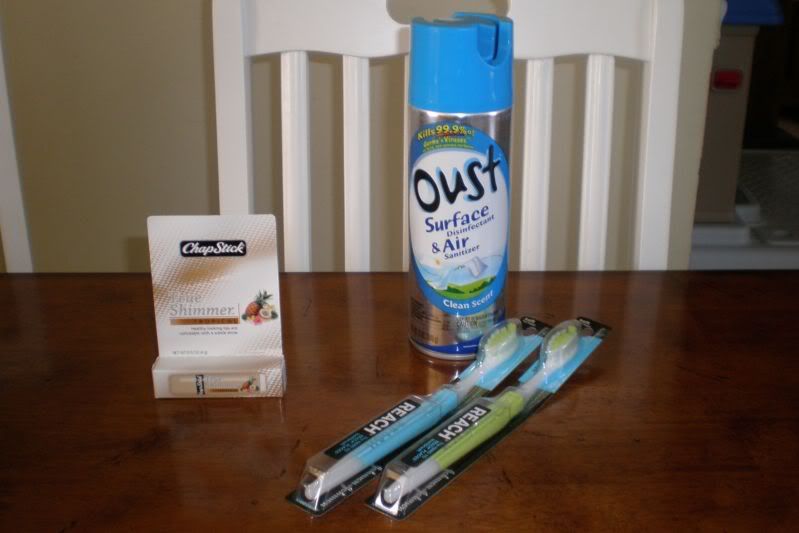 Aaaand on to CVS (actually, I went to CVS first, lol, but I took the Walgreens pics first when I got home)-

I had a couple of rain checks from two weeks ago... so I used those and then the only thing from last week I went for was the Buy 1 Get 1 razors. They were $9.99, and I got two so I could use two $4 coupons I had, taking $8 off and making them $1.99 for two. Not bad :o)

The rainchecks I had:
Glade Sense and Spray, $5.99. I had a $4 coupon, so that made it $1.99, and it printed out a $1 ExtraCareBuck for that.
2 Scrubbing Bubbles Action Scrubbers. $2.99 each. I had two coupons for $2.75 each so I paid .24 for each of those. Cheaper than vinegar and water, lol.

Total paid - $4.73, for two razors, two scrubbing bubbles scrubbers, and the Glade Sense & Spray....plus a $1 ECB to use on my next purchase. If I didn't have the rainchecks and didn't use coupons, total would have been $29.96 before tax...even still with rainchecks, and no coupons, $21.96.





And you should always sign up for samples, you never know what you might get! I checked my mail that day when I got home... I had signed up for an Aveeno shampoo/conditioner sample, thinking it would be a SAMPLE, you know those little packets, lol. This was what I got.. had the camera out for my deals anyway so I snapped a shot: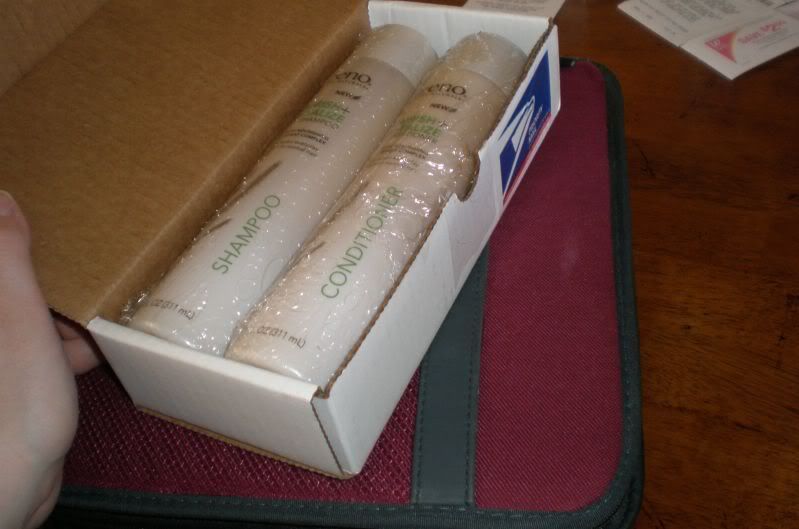 FULL SIZE. That's my coupon binder they are sitting on, lol.