Target: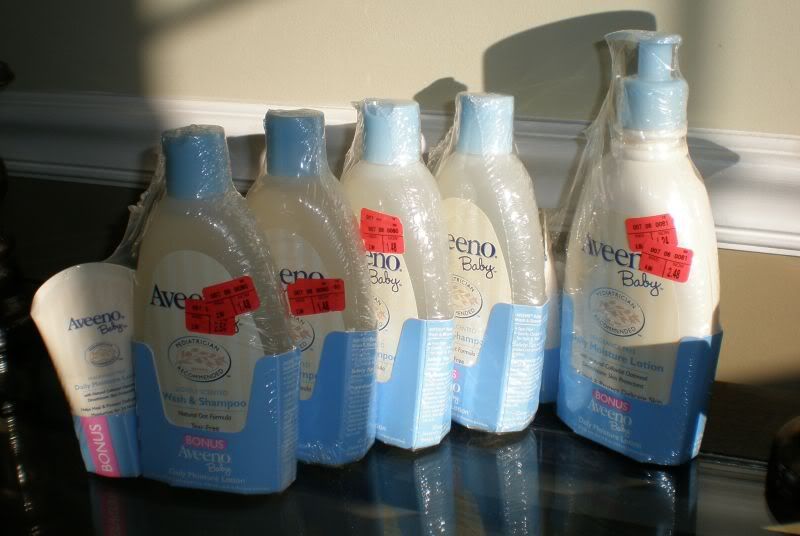 I had a $2 coupon for the All, and a $1 Target coupon, it was $4 something...I forget the change without looking at the receipt, and again, I'm being lazy :o) But the $3 in coupons took it down to to $1.xx. Not bad for name brand laundry detergent.

The Clorox wipes were on sale for I think $2.28, so .52 each or 1.56 for 3 after coupons!! I could be wrong on the $2.28, but that's what is sticking in my head and again with the too lazy to look at the reciept. I used 3

$1

Target coupons, and the B2G1 coupon you can find here! I like to keep a canister in each bathroom for quick wipe downs.

The Aveeno, was a STEAL. Seriously, I paid .40 for all of it! Total! The baby wash was on clearance for $1.48, and the lotion was clearanced for $2.48. They all had a small bottle of lotion attached to them too. I had 4 $2 off any Aveeno product coupons! Now, I could have used the coupons and probably gotten the .52 overage x4 if I had only bought the baby wash, but I still though the lotion was a good deal too. I'm seeing if my mom can print off some of the coupons so I can go back tomorrow and see if they still have any left. You might be able to get some of those coupons here, here, and possibly here.




The Axe (trial size) and the Dry Idea deodorant, were both FREE. There was a $1 off ANY Axe shower gel coupon in the paper two weeks ago...and there is a $2 Dry Idea coupon on Coupons.com right now.

The fruit snacks were .52 a box after using 4 of the Market Pantry Fruit Snacks coupons you can print here. I will be going back for more. Ava adores fruit snacks and they will keep well since they are in the individual foil packs.




This thing of Oreos was a pretty big size, and only cost .52 as well after I used the $1 off Nabisco snacks 7.5oz or larger! Going to go back for more of those too. They also has the mini Chips Ahoy, Animal Crackers, and Teddy Grahams. Ava wanted the Oreos.


CVS: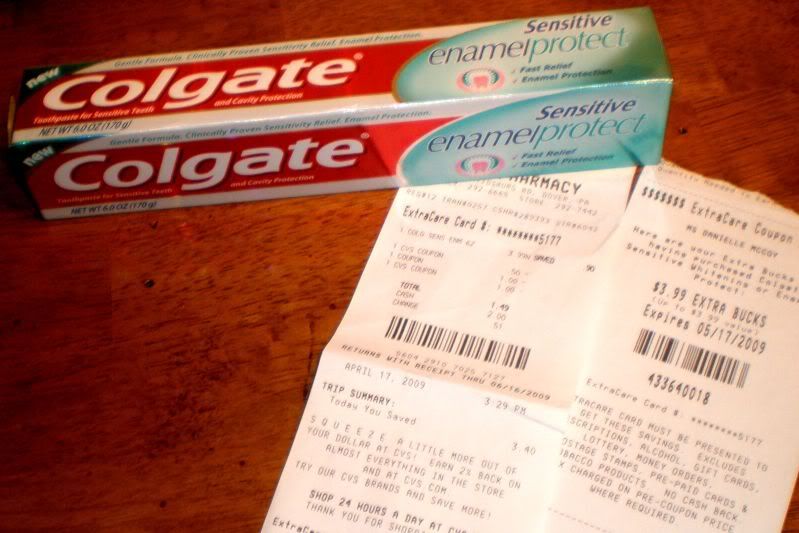 I used $1.50 in ExtraCareBucks I had, and bought this toothpaste. I also had a $1 coupon, and paid $1.49 for it. Now, normally, I would not pay $1.49 for toothpaste when I can get it for .50 or less (even free) anymore...BUT, when you buy this toothpaste this week you get $3.99 in ECBs :o) So I paid $1.49 to get $3.99. And I already have a plan for that $3.99..


Walgreens: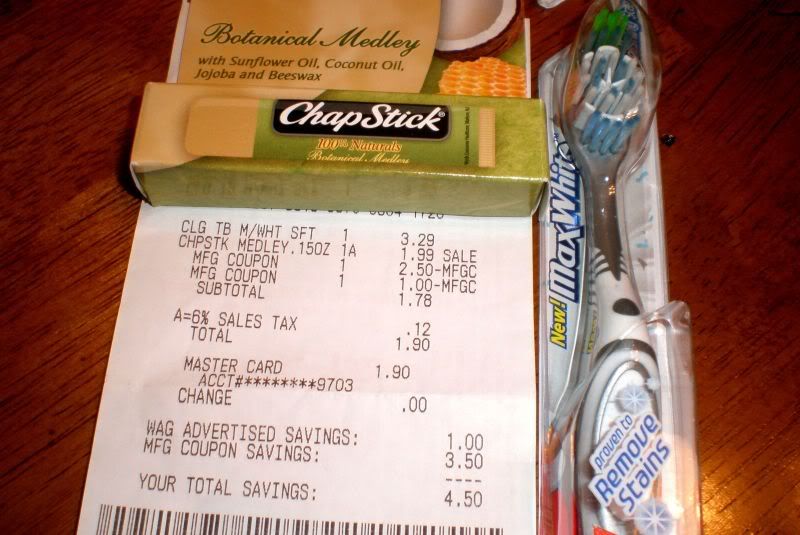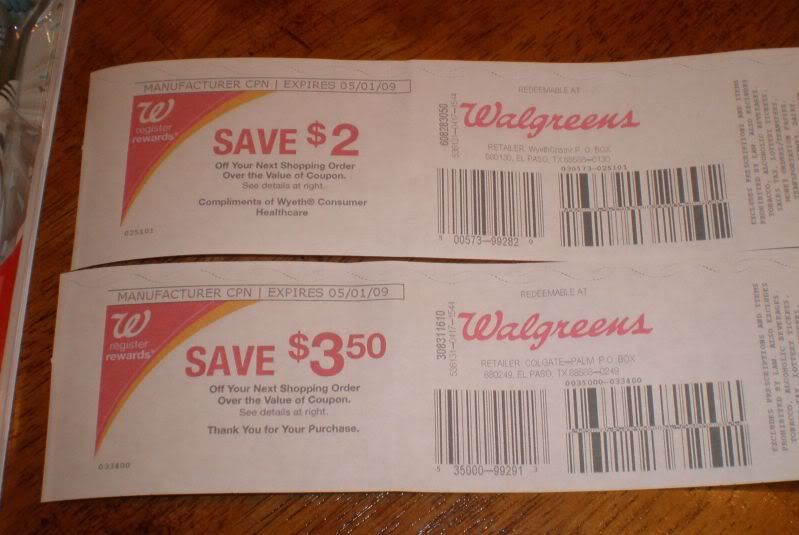 I had $2.50 in Register Rewards to use up and I wanted to use them on something that would give me more Rewards :o) So, today I bought another chapstick (which gave me a $2 reward), and the toothbrush (which gave me a $3.50 reward). The toothbrush was only $3.29, and the chapstick was $1.99, I used a $1 coupon for the toothbrush, and the $2.50 RR I had from last week, and I paid $1.90, to get $5.50 back!! And I already have a plan to use those tomorrow.